What Do Business Owners Get From Coaching With

ActionCOACH Bromley
A Leveraged Business – Allowing you to work less hours and get your time back!

Increased Profits – Enabling you to do more in your business and earn more!

Leadership Development – Engaging your employees and building a team that will take your business to new heights!

Maximum Efficiency – Discovering the most effective processes to streamline your productivity, giving you more time and more money!

Breaking Through The Glass Ceiling – Unlocking your business potential, giving you the vehicle to achieve your life goals!
Catherine makes me strive to hit my targets!
Having been an accountant for over 15 years now, I've been so focussed on my clients and their businesses that I haven't always concentrated on mine. This is where Catherine has stepped in. Being independent from the business her honest opinion has been invaluable. Catherine has been effective in several ways, she has helped come up with achievable targets,helped with ideas to improve efficiency, strategized marketing ideas to grow my business, built my confidence and looked at ways to improve work life balance. Aside from the support and strategic help, one of the best things about Catherine is that she is very approachable, kind and a good listener. But when required she is someone, I am accountable to other than myself and family and this makes me strive to hit my targets. Although we have just started our journey, I am confident that with Catherine by my side my business will grow from strength to strength. I would highly recommend Catherine to any business irrespective of size, industry and whatever stage they are in their business.

Zeeshan Zaidi, Tax Assist Beckenham
I and my Business will continue to grow from strength to strength!
Catherine helped me recruit candidates and grow my small business during a really difficult time of personal illness, pregnancy and then COVID-19! I couldn't recommend her more. Her knowledge is impeccable, she coached me to develop a vision and strong brand for my business and I feel confident, with her support, that my Psychology Practice will continue to grow from strength to strength over the coming years. Her advice for small businesses during the pandemic has been exceptional, hot off the press with regular updates, and friends, colleagues and family have been extremely grateful for it.

Dr. Esther Cole, Clinical Director & Clinical Psychologist, Lifespan Psychology.
I have learned game changing techniques!
Catherine is a highly motivated coach who genuinely cares about her clients. Whilst being a member of Catherine's book club, I have learned game changing techniques which I have implemented to enable me to be the best that I can be.

Rakhee Wood, Independent Financial Advisor at Throgmorton Private Capital Ltd
Inspiring & Motivational!
Started seeing Catherine from BAC last year to help me get on track with my business, sort through my finances & generate more sales. She has helped me with all these things, & to set vision & mission statements, clear goals, then swiftly work towards achieving them in small manageable chunks. Great quality of service. Just the inspiration & motivation I have long needed!

Kit Swing, Kit Swing Jewellery
I will definitely be working with Bromley ActionCoach again!
Today I attended a Solopreneur club. I found it very informative and thought provoking. I will definitely be working with Bromley ActionCoach again in the future to help grow my business, and achieve my long term goals.

Alanna Wotton, Rejuvenate with Alanna
I realized how much I could gain after a free taster session with Catherine!
As a self-employed yoga teacher, I wasn't sure that business coaching was for someone like me, but I realized how much I could gain after a free taster session with Catherine. I am finally on top of my numbers, can plan and be more strategic, and am now working on marketing which is so important for a small business like me right now. Meeting with Catherine once a fortnight keeps me focussed and positive and now I have a network of other small businesses just like me that I can brainstorm with. I am very happy I took the plunge and signed up.

Clair Yates, Crest Yoga
I'm made accountable to myself to set time aside to work on my business instead of constantly fighting fires. I'm regularly given actionable advice to help me grow my business and I feel much more in control than ever before.

Client Survey 2020
My life has changed drastically. I now enjoy running my business. I used to work long hours and sometimes felt lonely, but since joining ActionCOACH, I have my coach to talk to and seek advice. I am now able to fulfil my personal goals such as buying a house and car with the profit from the business.

Client Survey 2020
ActionCOACH has made a huge difference to my business since I started working with them. My coach is extremely knowledgeable and every one-on-one session produces great results in terms of clear goals for the next couple of weeks. We've improved the structure and systems of the business massively in the 9 months I've been having coaching which has been essential in helping us grow further. We now have clear long term goals and the help planning is giving us the best chance of getting there.

Client Survey 2020
The best sports teams in the world have a coach, and so do the best businesses.
So, why shouldn't you?
In short, you don't. But if your ambition is to create a great business and a great life, you might wonder…
• What having all the money and time you ever wanted could do to the quality of your life.
• Being in business should give you a better life. Is that true for you?
• What will your business look like when it's finished?
• Are you attracting the right people to join your team?
• What does success look like for you?
The best sports teams in the world have a coach, and so do the best businesses.
So, why shouldn't you?
Business Growth Events
Upcoming Events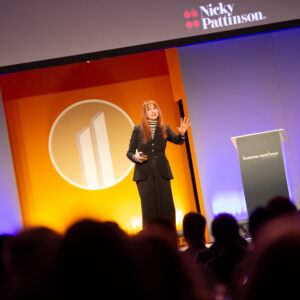 BizX 2022
The Business Excellence Forum & Awards. Join 2,000+ Business Owners, Learn From Global Thought Leaders & Take Your Business To The Next Level.
Business Awards
Business Learning
The Business Excellence Forum
View the full business events calendar
Register to recieve our monthly newsletter
Sign up and receive monthly Bromley ActionCOACH news, business support, business advice& tips and programmes available
Get In Touch
How Can We Help You?
Send a message
Contact info
Bromley - ActionCOACH 1 Bromley Lane
Chislehurst
Kent
BR7 6LH